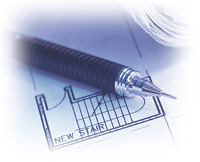 Founded in 1997, As A Single member company is today one of the most experienced and respected providers of construction services throughout the country.
Since 1997, Construction Solutions International (Private) Limited has succeeded by building solid relationships that form the framework of the construction process.
From small interior renovations to some of the most visible architectural landmarks in the country, the foundation of all of our construction work is solid relationships with public and private clients who have the confidence to rely, time and again, on our experience, financial strength and in-house expertise to make their vision a reality.
We approach each project with a cooperative mindset,working with clients, architects and subcontractors toward the common goal - successful project delivery. Our diverse construction portfolio and specialized divisions and subsidiaries ensure that each project is matched with appropriate resources and expertise.Through technical skill, preconstruction know-how and self-performance capability, we anticipate project challenges,develop solutions that meet clients'objectives and ultimately deliver award-winning projects. In this way, our work today continues to meet the relatively high standards of quality in quantity with in quik time.